Where to Get Disaster Recovery Training

An article by
Anthony Clark

Comments Off
Disasters sadly are a fact of life, most of us manage to avoid them although this is probably more to do with circumstance than any activity on our part. In IT terms the same applies, yet with the benefit of disaster recovery training the effects can be minimized, although never completely eliminated. The probability of disaster striking at some point thru no fault of the IT manager and her team is high, be it hacker attack, or earthquake, the end result is always still the same.
Preparing for disasters and being able to recover from them requires scientific thinking and analysis of the threats facing the corporation, and without training in disaster recovery is difficult to fully anticipate. Disaster planning is not an activity for informal groups who brainstorm and put together quick procedures.
Instead, disaster planning is a serious endeavor that is literally going to make the difference between business continuity or closure, or just maybe a hostile takeover, either way, no IT manager or senior manager wants to be responsible for the corporation failing due to a disaster that could have been mitigated.
Staff training for disaster recovery is best undertaken thru a professional organization whose methodology is acknowledged as best of class, and just as importantly, whose trainers have real world experience of working in an environment where they were responsible for disaster planning and then had disaster strike, thus validating their skills.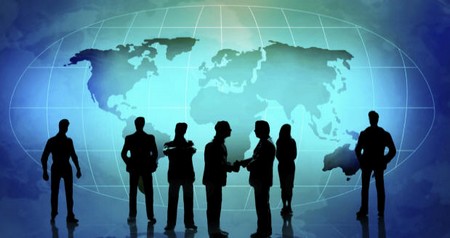 Finding a training provider in your area may not be possible, after all, disaster planning in an IT role  is likely going to require very different knowledge than would be appropriate for general management. Local IT networking clubs may be sufficiently large enough to have a training arm, at least in larger cities this could be expected to be the case, yet even if they don't, they may still possess a library with industry recognized handbooks on disaster recovery.
A number of training providers operate online using websites with interactive modules and can be an excellent resource for IT staff who lack the time to leave the office for extended periods of time. Online courses also tend to be more affordable although it is important to be sure that assignments and tests are marked by humans with relevant experience.
State colleges and universities with their own information technology department will also be expected to offer disaster recovery training, and often have the added advantage of laboratories where course exercises can be tested without potential harm to the corporate systems. Further advantages include access to library resources and studying with other IT professionals from outside the workplace.
Networking vendors and server manufacturers may offer the best training, provided their course is broad enough to be useful outside of their own product specialization. Typically, full service vendors would be more capable, and probably too their training department which would have staff with experience of current real world scenarios that affect entire systems or networks. Certification from a vendor can be a very rewarding qualification to hold, useful far beyond the disaster recovery plan.