What is a Microsoft Access Database?

An article by
Jorge Reis

Comments Off
Microsoft Office Access, also formerly known as Microsoft Access, is the newest addition to the software management tools provided by the Microsoft System last 2007. Microsoft Office Access is a combination of the Microsoft database engine system with software development tools as well as graphical user interface. Microsoft Office Access presents many productive tools to help software developers and architects build new and simple applications.
History of Microsoft Office Access
The first Microsoft Access was developed in November 1992, while the second version (version 1.1) was released in May 1993 with the promise of compatibility with other Microsoft programs. The third version of Microsoft Access, the version 2.0, was an improvement over the first two, but it requires a bigger memory space. For version 2.0, the minimum operating system should be at least 6 MB RAM with a backup memory of 8 MB, so 14 MB is the recommended space for the Microsoft Access version 2.0.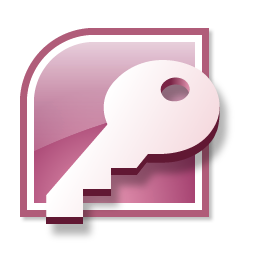 While this software had taken Microsoft into new heights, Microsoft Access at that time had experienced a major downfall. Since the operating systems at that time were not that reliable, incidences of data corruption were noted, so Microsoft Office Access underwent drastic changes to correct the mistake. With the phasing out of the Windows 95 and 98, the Microsoft Office Access has been enhanced.
The Features and Uses of Microsoft Office Access
The best thing about using the Microsoft Office Access is its reliability with other database programs. It has been designed in conformity with the SQL (structured query language). SQL are queries that can be viewed graphically in Access. These SQL statements can be developed in the Microsoft Office Access and can be used in Macros and VBA modules. The Macros and VBA modules are primarily used for developing programming forms and logics. Furthermore, Microsoft Office Access has compatibility with ADP files. ADP files include objects that emphasize forms, reports, procedures and tables.
The Microsoft Office Access is highly recommended to those who are in the professional applications development. Software developers can use Microsoft Office Access in creating prototypes for people who are always on-the-go like businessmen and salesmen. Microsoft Access also allows the use of the database on an area network by connecting the program to the Microsoft Terminal Services, which is the Internet access for Microsoft programs.
Microsoft Office Access is also used for architectural purposes. This program has a Microsoft SQL server that provides access to create all objects in the underlying server, and there are still plans to upgrade the Microsoft Office Access so as to make it more compatible with other significant servers.
Microsoft Office Access is also used for query development. All queries, tables and modules can be developed using the access program. Access uses a Query Design Grid, which is a graphical interface that allows users to create queries without asking the consent of the SQL programming. Moreover, Access allows users to manipulate SQL without any hassles.
The use of Microsoft Office Access will definitely create a more dependable environment for businesses.