Database Consulting Services

An article by
Jorge Reis

Comments Off
Database and Database Management System is an integral part of any business, be it a small webstore or a big multi-national company. Without it, even the easiest tasks like keeping up with updating or monitoring transaction records would be difficult, so it is important that the businesses be conceptualized or old businesses seeking expansion to consider investing in database systems.
But investing for database system and setting a certain amount to invest on it is the easy part. The next step is the most difficult. With all the issues that need to be considered, the question would be where to begin?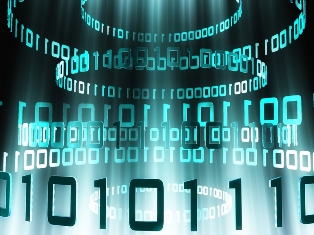 Why Hire Database Consultants?
Sometimes, it is necessary or convenient to hire consultants instead of choosing the do-it-yourself approach, especially if you don't have the money or the expertise to do so. Database consultants are practical solution to jumpstart your database project or develop your existing one. Database consultants have the experience and expertise to help you focus on other task, while they take care of the nooks and cranny of the project. Consultants are both recommended for startup companies who want to maximize the use of their resources and for big corporation who want to improve their established DBMS.
What to Look for in a Database Consultant
The first thing that you should look for in a consultant should be their experience and expertise. With the cost of consultancy work going for hundreds of dollars an hour, it is important to ensure that every penny is well accounted for. Each database consultant has its forte, and a person who has jaw-dropping ability over the Oracle System may not have similar abilities over a Sybase database. If you plan to build an Oracle database or if you're running on DB2, be sure to have a consultant that knows how to speak your database language.
While it's true that much of the work may be done on-site, it does pay to have a consultant or a company who maintains computer system that is powerful enough to help you test, diagnose and develop databases. Let me repeat this again. Database consultancy costs real money every hour, so it pays to make sure that the task is done in the shortest time possible with the least number of issues, and hiring someone who has the system in place allows easier facilitation of information, something that is crucial if you opt to do consultancy work remotely.
Lastly, the cost is something that should be factored in. There are many ways to hire a database consultant. You can find them working in a big company, a small company, or as a freelancer. The cost differs based on the prestige, experience, expertise and pedigree of the individual or company, and it can range from a hundred to over four hundred dollars. The choice is dependent on the type of job you want them to do. If your company has a complex database system, you may want to hire a company that can do the job on-site, and if your job is on the simple side, you may want to settle for a free lancer and settle for remote consultancy work.