What Are Disaster Recovery Services

An article by
Anthony Clark

Comments Off
Disaster recovery services are those usually provided by third party contractors in the event of  disaster affecting IT operations in-house. Most providers offer dedicated data centers and networking capabilities to ensure survival of data and continuity of business in the days and weeks after allowing time for full recovery or relocation of the organization's IT infrastructure.
Being prepared for unforeseen disasters requires extensive pre-disaster planning and consultation with major stakeholders as well as service providers to ensure business operations are protected, namely that data and configuration backups are stored securely, and will be available very short term or in real time when needed.
Data though is just one aspect of disaster recovery, the others being communications and facilities. Since September 11th many corporations are now required by their stockholders and by government regulation to ensure continuity of business operations if one or several branch offices are destroyed, even to the extent of relocating key staff or splitting functions across diverse locations.
Service providers make all of this easy by investing in staff and assets and focusing on their core business of helping corporations recover from disasters. By contracting with third party service providers the IT administrator is able to focus on operations, the job of monitoring and reporting on backup systems being effectively delegated.
Major vendors of disaster recovery services all offer hot site failover. with the result the end user who may be located on the other side of the world will not even be aware the primary data center has been affected. Customers and other stakeholders of the corporation will still expect reliable service, even if the corporate head office has been destroyed.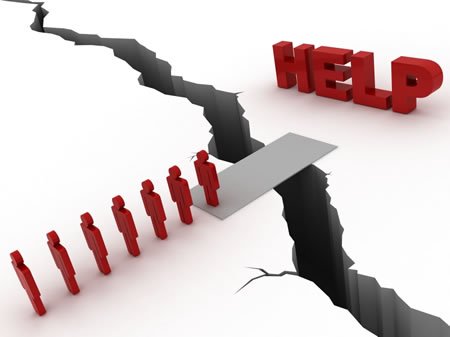 Disaster recovery data centers provided by service providers allow for complete duplicates of the corporation's IT infrastructure to be created and mirror all processes ready to take over in an instant, and whilst this is an expensive precaution its value is negligible for corporations that cost seconds of downtime in the millions of dollars.
Offsite storage of hardware that can be brought online in the event of a disaster is a more affordable solution for smaller corporations that only requires specifying the hardware and software needed and making sure that service providers are able to restore data to the backup servers on activation.
Many corporations especially at the smaller end of the scale without a highly skilled team of IT professionals working in-house, often neglect to plan for continuity of communications such as email.
Disaster recovery services that offer routing of email communication to third party servers are easily configured using DNS, prevent loss of email and enable staff to respond as soon as service is restored.
An increasingly popular service offered by major vendors is work area recovery in the event of the corporate offices becoming unusable. Vendors undertake to make office space available in their own premises with pre-connected workstations and telecommunications equipment, and all of the networking requirements provided. In extreme situations portable offices housed within containers can be made available.