Where to Get Database Training?

An article by
Jorge Reis

Comments Off
If you are a web owner or want to join the fast-paced world of the internet, database training is important. Beginners need it to learn the basics, and experts have to update their knowledge. To get ahead or keep your lead in the World Wide Web, you have to keep your site updated, and this entails database management and automation if you want to get your website published, but this is just the tip of the iceberg though.
There are different ways to acquire database training depending on your needs. Beginners can find resources online or enroll in an IT school. There are also different websites and forums wherein experts can find new information and update their systems.
Brick-and-Mortar Schools Versus Online Schools
Creating and maintaining a more complex website that has web applications need a level of expertise, so you will need to enroll in a comprehensive course. You have the option of enrolling in an IT school or finding an online course. Training programs such as Oracle and SQL server courses are available online.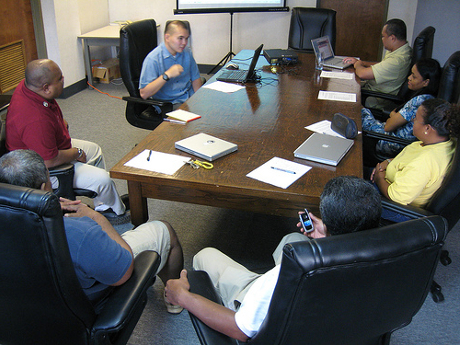 This will require a fee that will depend on the program. In online courses, lessons are sent in the form of modules. Students will interact with their trainers though emails. If you want a more interactive approach to learning, taking a seat in the classroom is much better where there are different training programs and curriculums. The key here is finding the one that suits you best.
Online Help
If you're a beginner who wants to put up a simple website and publish their content online, there are tutorials that you can find online. The internet has a wealth of information where you can learn the fundamentals of databases. Articles about different concepts can be found online to give you an idea and point the right direction if you want to know more.
Apart from basic information, there are also online training programs. Training courses of different servers are also available online. Tools are also available in the internet. There are free softwares that you can find online to make your own website. You can even find reviews in forums and blogs where you can also ask for help and advice.
Apart from getting training to start a website, you also need information to become knowledgeable in how your database works, and you also need to train yourself in troubleshooting your own system. There are many guides and websites about programming in the internet.
After getting to know how your system works, you also need to train for maintaining your own website. If you don't want to hire a database administrator, you need to be an IT professional. Complex websites have more than one database, and maintaining it needs a high level of expertise, so whether you to do it yourself or hire somebody else, you need to learn about databases because training is essential in building and maintaining your own website.
Even if you are not going to, learning the basics is still important so that you know how to troubleshoot your own system, and you also have to make sure that the person you hired knows what they are doing.