Importance of Database Backup

An article by
Jorge Reis

1 Comment
When you talk about databases, you usually conjure up this image in your head of thousands upon thousands of data that are neatly arranged in such a way that you can easily access them whenever the need arises.
However, databases can also mean that you have a whole mixture of chaotic files all haphazardly placed together just so you can say that they are all in one place, never mind if you can't access them most of the time or that they are not as accurate as you would wish them to be.
However, one the riskiest aspects of having a disorganized database system is that you could end up losing all your data in one fell swoop, and being disorganized, your chances of recovering them could be slim.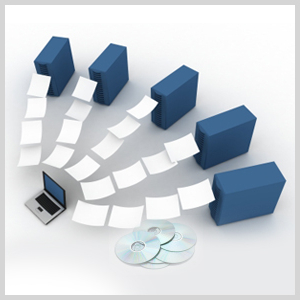 Database Backup
Before this happens, you should pay attention to the importance of having your database backed up to avoid losing all of them altogether. In reality, it is not that hard to back up all your files in your database, but if you want an expert to do this for you, you can simply work closely with your database administrator or even your system administrator and specify your requirements.
What are typically the causes of data loss? This could be errors in your software, equipment malfunction, virus penetration into your system and/or data. Whatever the reason though, you stand to lose priceless data that you may never recover again.
The importance of having you database backed up is primarily to have a second copy of everything should you lose your entire primary database. This is actually a very wise move, especially if your database is the lifeline of your business.
Although there are softwares that offer to repair databases that have been corrupted by viruses, this does not guarantee that you will be able to get back everything in their original form, much less everything that has been corrupted.
How to Backup Your Database
Essentially, backing up your database could be done by your database administrator and/or IT specialist whether in-house or you've outsourced your database management. What you need to understand here is what kind of database backup you should get.
Backing up your data manually could be done by making physical copies of everything you've stored in your computer, although the downside here is that the files will not be updated when you make such changes into your database through your database management system.
Typically, your database server has backup features to automatically do the backing up of your files for you. You may also have to choose whether to back up your files on the internet or off the internet. There are benefits to both, depending on your specifications.
When you back up online, your DBS server will not have to be shut off before you can start backing up all your files. Offline backing, up on the other hand, only happens once your server has been turned off.
However way you look at it though, backing up your database could literally save your life and your business.