What is an Oracle Database?

An article by
Anthony Clark

Comments Off
Databases are very important for web owners.  They have come a long way since the early days of computing.  Database systems have become more and more complicated.  Although the focus nowadays have shifted from making databases to maintenance, that doesn't mean everything has been less difficult.  IT professionals nowadays are required certification by companies to make sure that they are updated.  Technology has been moving in a fast pace, and the new version is always around the corner.  One of the companies that make databases is the Oracle.  It is one of the leading database management systems today.
The Oracle Database
The Oracle database, simply known as the Oracle, was founded in 1979 by Larry Ellison along with his co-workers Bob Miner and Ed Oates.  At that time, the company was called Software Development Laboratories.  In the same year, the company changed its name to Relational Software and introduced the Oracle V2.  The company used a relational database system that was introduced in the 1970s.  The product implemented SQL functions of queries and joins, but it didn't support transactions.  The company never released a version 1 of the product and instead started with 2 as a marketing gimmick.  After three years, the company eventually changed its name to Oracle Corporation in conjunction with its flagship product.  In 1983, the Oracle 3 was released, which supported commit and rollback functions with an extended platform support that included Unix environments.  In the following years, the Oracle product underwent additional changes and acquired new features as new versions were released by the company.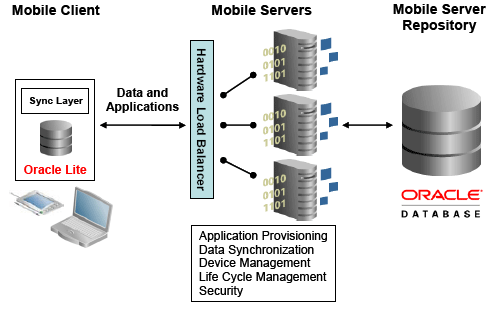 Oracle version 4 had read-consistency; version 5 supported distributed queries with a client server model; version 6 with PL/SQL support with row level locking and backups; version 7 supported referential integrity, triggers and stored procedures; version 8 supported multimedia application and object oriented development; version 8i was incorporated with the Java virtual machine; and version 9i can read and write XML documents with an option for Real application clusters which replaced Oracle Parallel Server.  The newest version which appeared in 2007 is the Oracle 11g, which supported Linux and Microsoft.  Other products included releases for ERP such as Oracle E-business suite.  The E-business 11i became the pioneer for integrated enterprise application software.  The company products are also ported to accommodate a variety of host platforms.  They also provide a number of database options for additional features, but these come with an extra cost.  These options come with a license to make sure that the consumer is buying a genuine product.  They also have standalone tools which are made for specific environments.  This enables individuals who have no knowledge in programming run applications.
Future of Oracle Database
Oracle has come a long way since 1979.  Newer versions are more focused on maintenance, since database systems are now able to cope with the different demands.  Problems that appeared due to low memory capacity and expensive components are now solved.  Oracle has many claims as one of the leading companies in database computing, but they are one of the leading companies in the market.