What is an Online Database?

An article by
Anthony Clark

Comments Off
Online database is a compilation of information such as pertinent articles, graphics, books and multimedia that can readily be searched when looking for information.  Most of these online databases are used in libraries and other institutions.  This is significant to those people who are doing researches and other educational activities.
All about Online Database
Online database is the database you can access via the World Wide Web.  It is definitely different from the typical database you would often access from your personal computer.  Online database is used for a system designed to manage and monitor data on databases.  Online database is also used in retrieving information of essential topics like politics, health and the like.  Online database is also used to extract important files for researches and other supplemental information.  Lastly, online database is used to acquire programs from other different databases such as search engines.
Online database can be categorized into general or subject format.  If a database is under the subject format, the database can be presented in an abstract or full text form.  The abstract form is an illustration of the contents of books, articles, researches and other works.  The abstract form presents the content of these literary works without bearing its value.  On the other hand, if the database is presented in the full text form, the contents will be retrieved from an electronic source.  Reading materials are set in the database, and users will just have to gain access to the pertinent information needed where they can procure the complete information of books, magazines and other reading materials.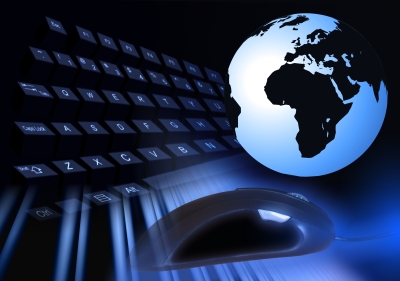 When you're using an online database, you need to understand the meaning and purpose of the HTML and PDF.  The HTML or the Hyper Text Markup Language is a computer language used to link document links from the World Wide Web.  On the other hand, PDF is a format that allows users to read and print texts from the computer.
The Difference between the Internet and the Online Database
The World Wide Web is now one of the most visited places today.  Many users would often log online whenever they need to look for any information for school or work.  Although the Internet provides users with access to numerous information, most information may be incomplete or one-sided, so this is preferably used when you want to visit a particular website.  You can also use the Internet if you want to access digital collections, news, government information and other web pages.
The database, on the other hand, provides important information that is evaluated by publishers and is licensed for distribution.  The online database is useful for those who are looking for academic journals and books that are indexed or not available on the web.  The online database is also for those people who are in a hurry because it already contains pertinent and credible information on a single access point, so you need not waste more time looking for the information that you want.  Users also don't need to go to different websites just to look for credible information.  Lastly, online database is used when you're looking for researches, biographies and statistics.